Welcome to our latest offering brought to you just before the December holidays.
This sale is packed with interesting material as we have expanded the contents to offer you even more diversity of worldwide stamps and postal history.
We have made many visits to collectors during the previous month and we feature here some of the highlights.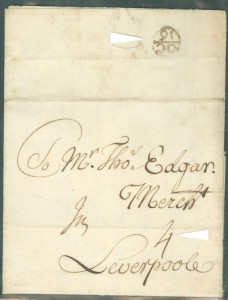 A REMARKABLE and vast collection from the Sheffield area that filled ten shipping cartons – this elderly collector had a fabulous eye for worldwide postal history.  Attention must be drawn to the British pre stamp postal history where the overall condition is excellent.  The collector also has extensive South Africa with airmail covers and stamp studies amongst much else.  Please note this collection has never previously been on the open market.
And many other lots that you will see throughout the sale.
Wishing you all the best,
Simon Carson and the team at Philangles