Welcome to Philangles Ltd, I am Simon Carson and have been a philatelist for over 30 years. Here we offer you material from all over the globe, fine stamp collections, postal history & more. We pride ourselves in offering quality material that is of a standard that I would collect myself to our worldwide clientele. We hope that there is something here for you, contact us today for a warm and welcoming service from Philangles.
Simon Carson
Online Bidding
Bidding is quick, easy and secure using our website. Whether you have a PC, a tablet or a mobile phone your favourite items are only a click away.
We use the latest technology to secure your payments so that you can always bid with total confidence.
VIEW AUCTION
Selling your Collection?
We are always interested in acquiring interesting collections. If you are considering selling your collection talk to one of experts for impartial advice.
We can visit you at home or you can come to our offices in the heart of Warrington by prior arrangement.
CONTACT US
Welcome to Sale 341 closing well before Christmas on Monday 5th December 2016. We will have all successful purchases with you no later than Friday 16th December (UK). A note for your diary, our office will be closed from Friday 23rd December 2016 and will reopen on Tuesday 3rd January 2017.
(Read More)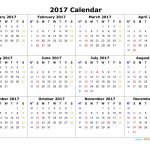 These are the Auction dates for 2017, remember they all finish at NOON on this date
(Read More)

Why not come along and speak to Simon or Chris. They will have some interesting items with them on the day.
(Read More)