Online Bidding
Bidding is quick, easy and secure using our website. Whether you have a PC, a tablet or a mobile phone your favourite items are only a click away.
We use the latest technology to secure your payments so that you can always bid with total confidence.
VIEW AUCTION
Selling your Collection?
We are always interested in acquiring interesting collections. If you are considering selling your collection talk to one of our experts for impartial advice.
We can visit you at home or you can come to our offices in the heart of Warrington by prior arrangement.
CONTACT US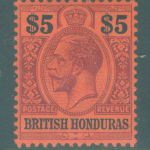 Last month we as an organisation travelled approximately 2800 miles up and down the country visiting clients. From Leeds to St Albans, Wigan to Worthing we are committed to bringing you the very best that we can find. We are always here to give you free and prudent advice. If you see a stamp elsewhere and you would like my opinion on price or condition please contact me. Recently I saw a stamp priced at £1600 elsewhere that we sell at £1000 - £1200... Communication can save you money!
(Read More)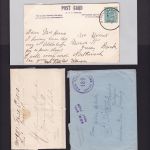 I was lucky, I came into stamps at a very early age, they have been a companion to me throughout my life..........
(Read More)
View Our Online Catalogue
Our catalogue is now online so there is no more waiting for the mailman. Simply click the button below to view the catalogue for our latest sale.
View Latest Catalogue