We have never been so busy! We have attended shows in Canada (Capex22), Swindon (Swinpex), Stafford & York where we have met many collectors & old friends. We hope to see you at future events.  We have already decided to attend Stampex, to be held in London in September where we will have two stands & lots of special show offers – make sure you visit this fabulous show which showcases the best of the British Stamp Trade.
We've also been very busy viewing collections throughout the UK. You will see from this months offering we have secured some remarkable, fresh to the market material!  If you wish me to visit you call me directly on 01925 231151.  We are experimenting with live auctions on the Easylive platform which has proved to be very successful.
Back to this sale and highlights.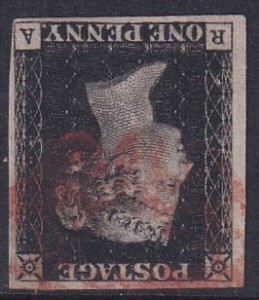 GREAT BRITAIN – A quite incredible collection of Queen Victoria only has arrived. This collection has built up over a 60 year period. The collector had impeccable taste collecting lots of unusual items including difficult inverted watermarks, underprints, errors, specimen overprints, surface prints in mint condition, selected high values, blocks & much more. Our estimates are very conservative when I compare with other auctions or lists. This is a rare opportunity to acquire some superb Great Britain.
This is a quick snapshot of this months sale.
We hope we can be of service to you and we hope to meet you at a regional show.  We travel the length & breadth of the UK. We are always here if you require any Philatelic help.
All the best
Simon Carson & The Philangles Team.