Welcome to our very latest sale 411 to be held on 23rd May 2022.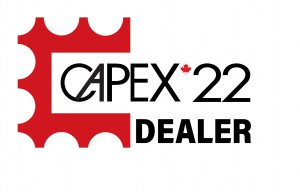 We will be attending the major international show to be held at the Metro Toronto Convention Centre (MTCC), Canada on the 9-12th June where you can meet Dennise to discuss buying from Philangles or the possibility of selling your collection, we look forward to meeting you at CAPEX22, first major overseas post Covid exhibition. A proper length of time for a show, four days. London 2022 at eight days was far too long and probably the last show we will see like this (hopefully!)
This sale includes some very interesting lots.
And much more featured throughout the sale.
We look forward to meeting you soon.
All the best.
Simon Carson and the Philangles team.